Blog USB Cable FAQs
Here at Flashbay we offer a number of
USB Cables
, ready to be branded with your logo. These handy promotional items are popular at Events and, given their small size, are the perfect addition to any Goody Bag. In our latest post, we answer some of the most common questions we receive about USB Cables.
What does a USB Cable do?
A USB Cable can act as a charging connection between a power supply and your device, usually a phone or tablet. One end of the USB Cable is generally a Standard USB connector. The other end can be a USB-C Connector, Lightning Adapter or Micro-USB. Many USB Cables also support data transfer between devices, usually a desktop or laptop and your phone or tablet.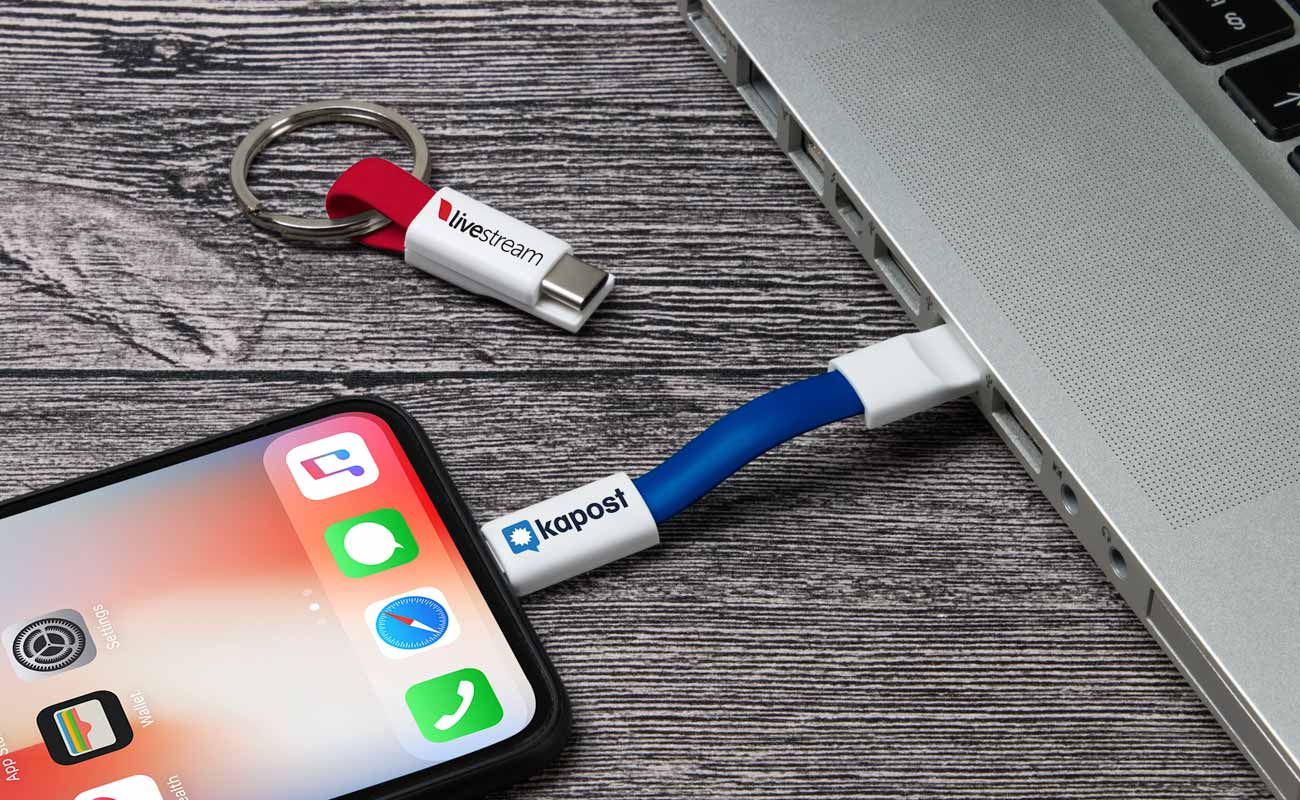 What connector option should I choose?
If you're ordering Branded USB Cables for an Event we would suggest ordering a mixture of connector options to suit all recipient requirements. For example, if you ordered 600 units of
our Connex model
, you could get 200 of each connector option; USB-C, Lightning Adapter and Micro-USB.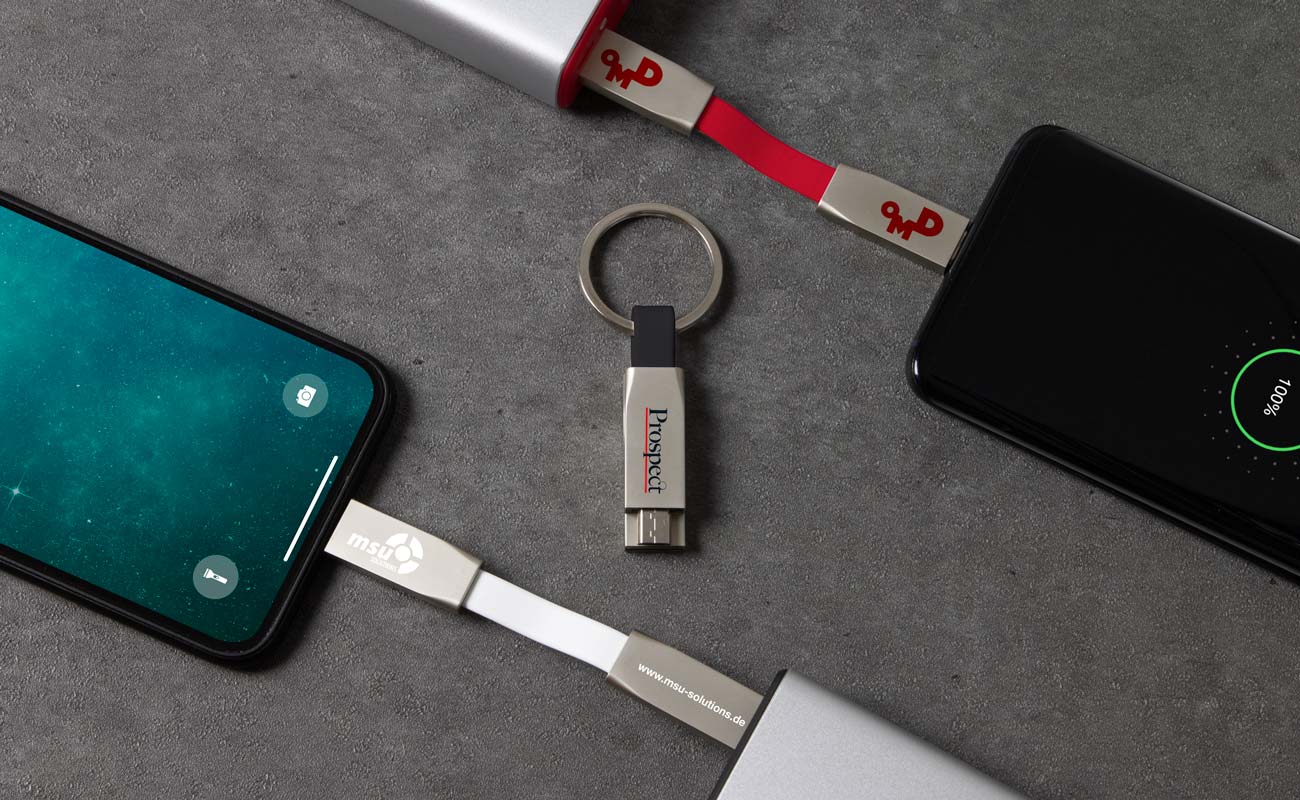 How do I know if my USB Cable is working?
Simply plug one end into your device and the other end into a power supply, desktop computer or laptop. Your device should then recognise the connection and either charge or show the relevant connection symbol.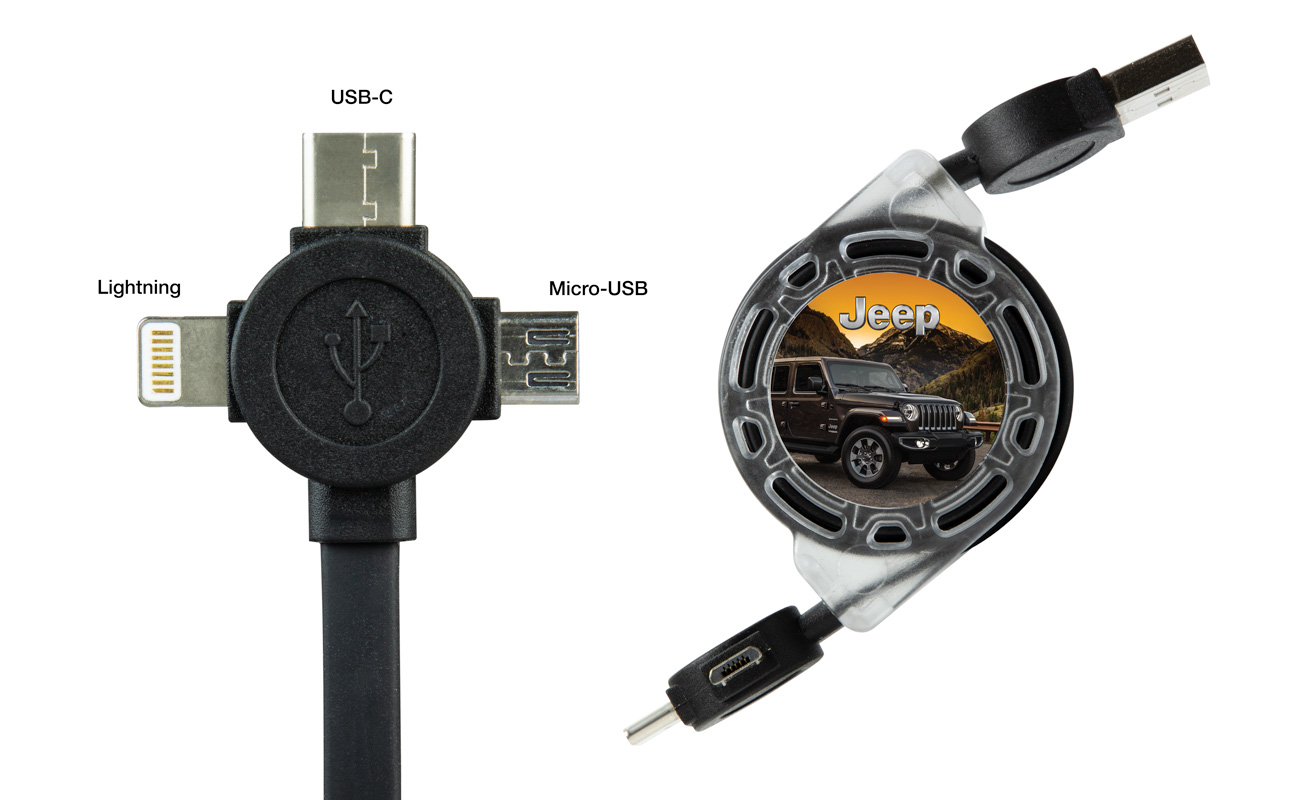 More information
If you have any questions or would like to order some USB Cables with your logo, please visit our
USB Cable page
and fill out a Quick Quote Form. One of our Account Managers will then be in touch regarding pricing and branding options.