Blog Introducing the Solar Card Power Bank
The
Solar Card Power Bank
is an ideal Promotional Product idea for today's tech-savvy world. With the rise of smartphones and tablets, the potential for solar power has never been as hot as it is today. In this blog, we will take a closer look at what makes the Solar Card perfect for your next
Promotional Power Bank
.
Solar Powered for easier use
The most important feature of the Solar Card Power Bank is its ability to charge itself using solar energy. This means you can use it anywhere you like. It also takes away the worry of carrying around extra wires or cables, or even if you forget to put your Power Bank on charge before you leave the house. If you need an extra bit of juice, just place the Solar Card in direct sunlight and let it charge itself up!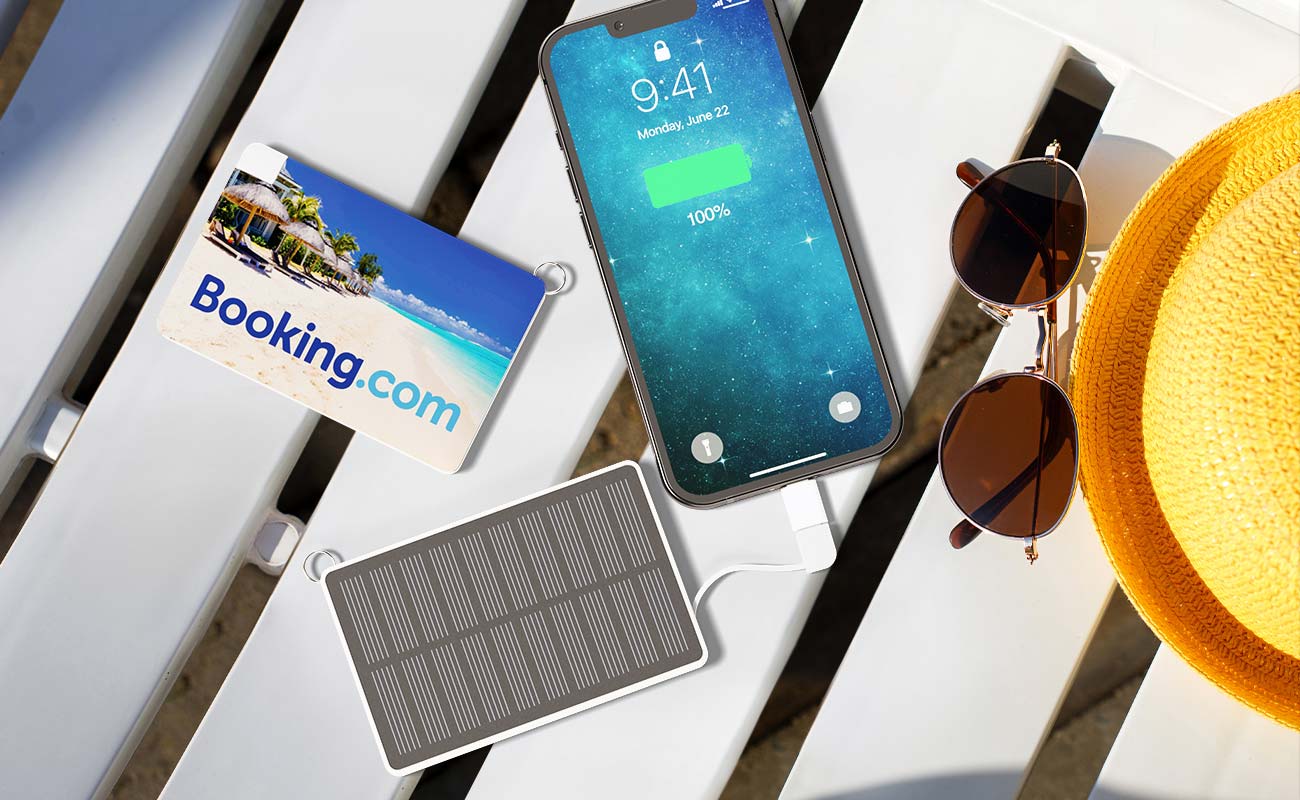 Make your brand stand out
The Solar Card Power Bank features an edge-to-edge Branding Area, that has been designed to allow the entire of one side of the Power Bank to be Photo Printed in any color, design, image, or pattern you desire. This allows you can create a Power Bank that is truly unique to your brand. The seamless edge-to-edge branding area combined with the Solar Panel makes the Solar Card Power Bank a fantastic Promotional Product for any organization, club or event to have at their disposal.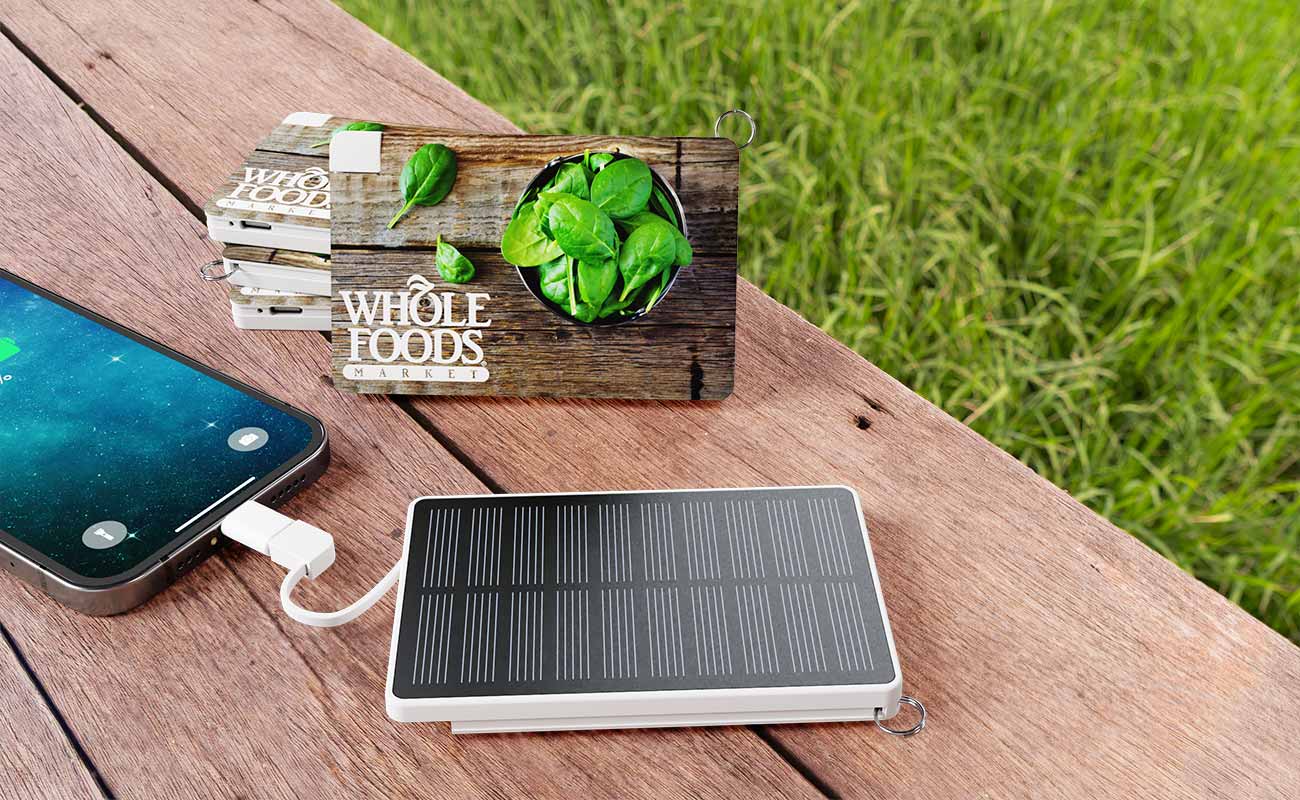 Add on some accessories
Looking to add some upgrades to your new Solar Power Bank? We offer several different accessories for the Solar including our Magnet Box, Carabiner and Fabric Bag. The magnet Box is a perfect way to store your power bank when not in use, it can also be customized with your branding to an extra element if you are gifting the Solar.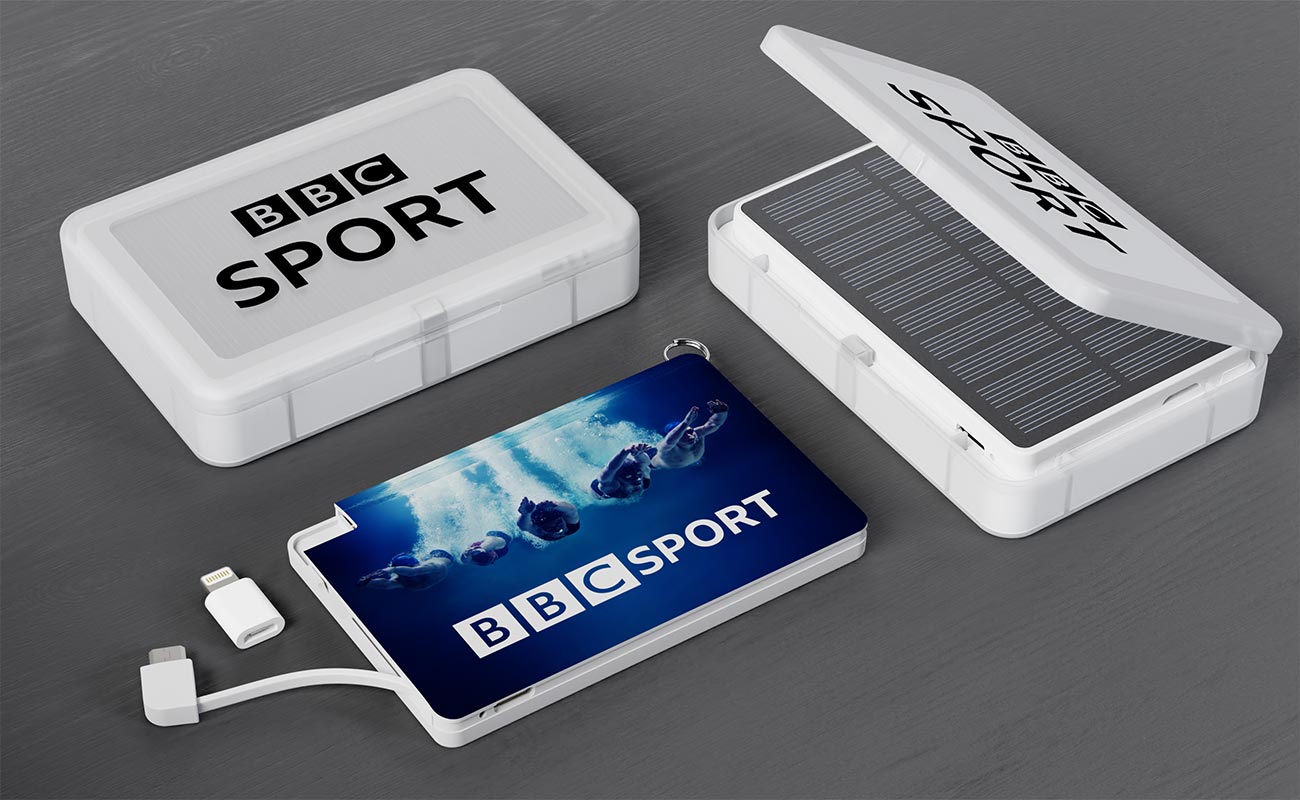 Wanting to take the Solar on the go? Then the Carabiner could be just what you are looking for. The Carabiner features a spring-loaded clasp that easily opens and securely closes to be attached to the corner of the Solar. The perfect accessory item for attaching the solar to rucksacks, keyrings, and more.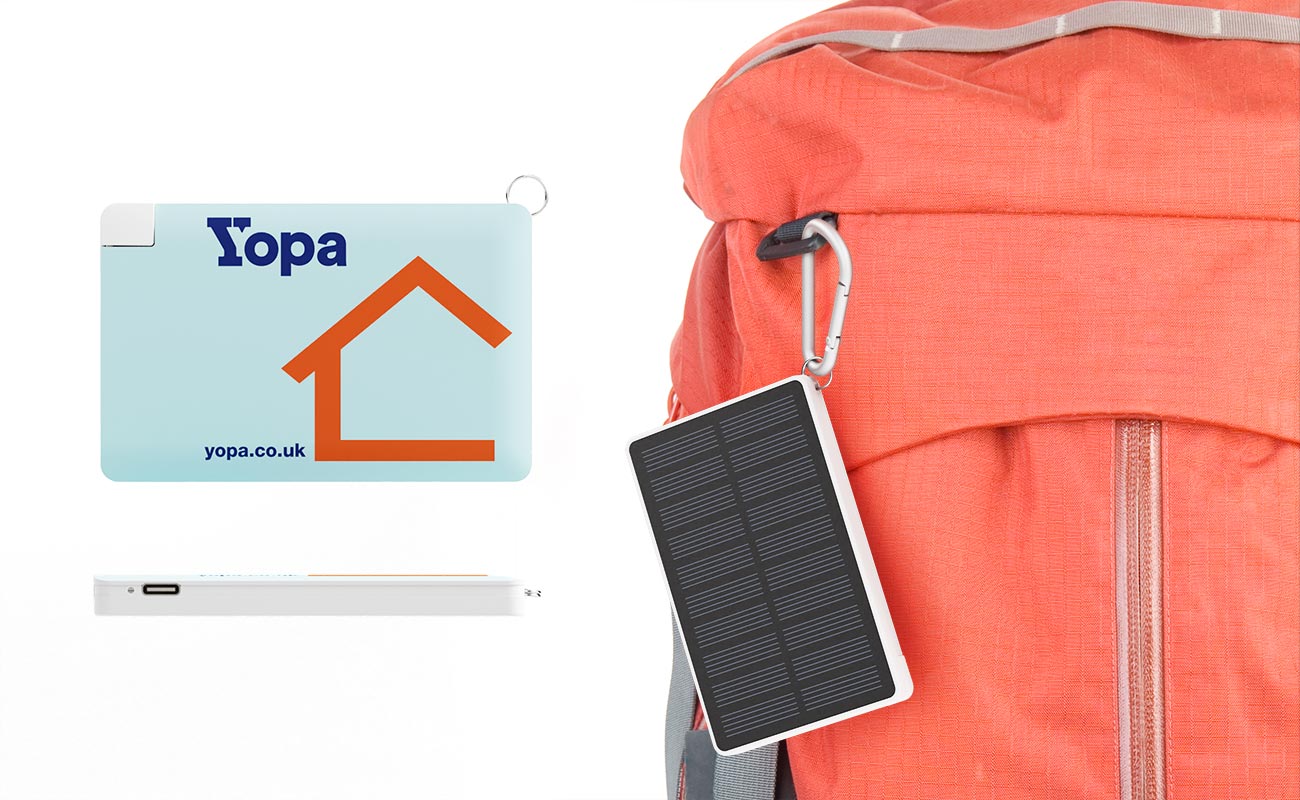 Are you ready for a quote?
Simply head to our
Solar Card Power Bank page here
and complete our Quick Quote Form. One of our dedicated Account Managers will then be in touch regarding prices, samples, and branding options for your logo.

Author: Ben Gaut