Blog Introducing the Aqualok Infuse Water Bottle
Introducing the brand new
Aqualok Infuse Water Bottle
this fantastic Water Bottle is based on our best-selling Aqualok Water Bottle but we have taken it to the next level by adding a unique infuser lid! In this blog post, we are going to take a look at what makes this the perfect upgrade to an already awesome Water Bottle.
Add your flavor
Do you drink water regularly? Do you add fruit to your drinking water? Then the Aqualok Infuse is the perfect Promotional Water Bottle for you. The Aqualok Infuse features an innovative design that improves upon other infuser bottles. Locking in your favorite fruit or vegetables is simple, just place them within the infuser lid, fill the bottle with water and away you go!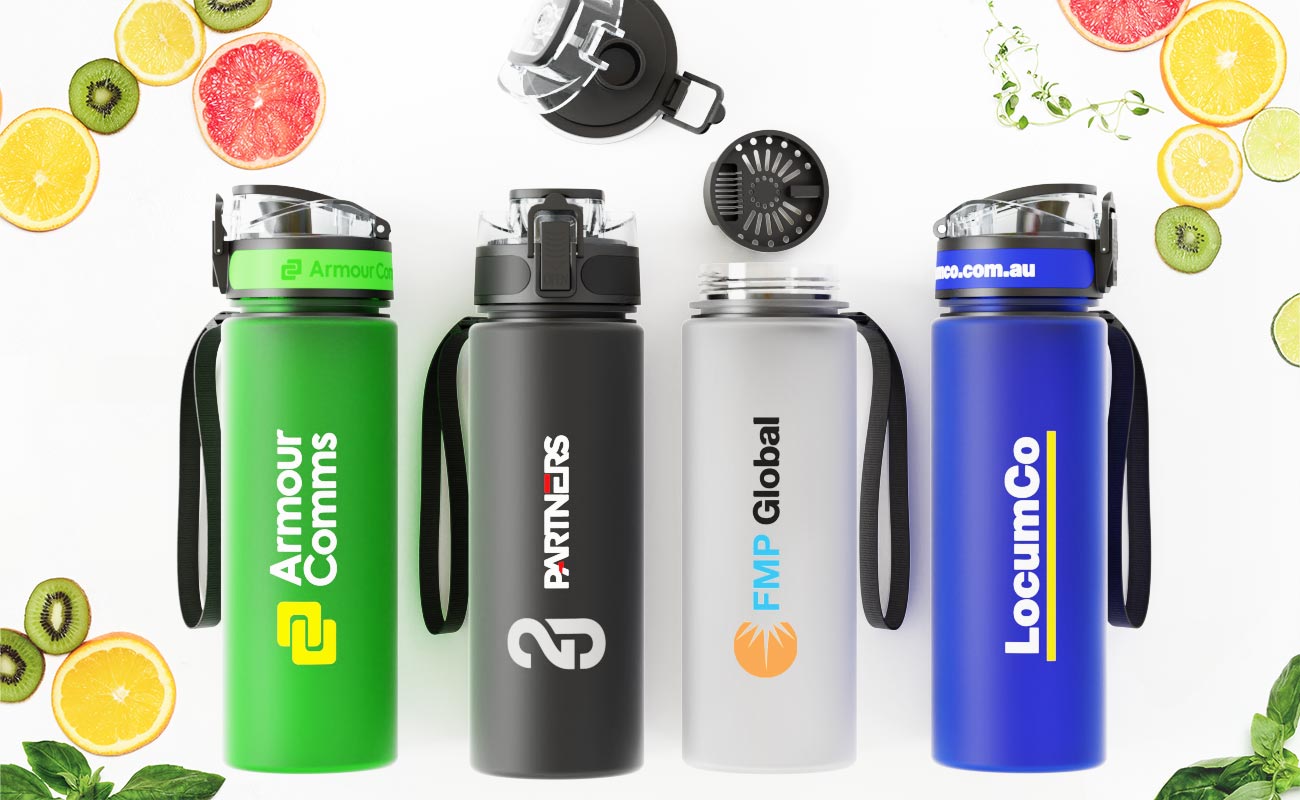 Make your mark
Our Aqualok Infuse features multiple branding areas on both the bottle itself and around the lid. These areas can be Screen Printed or Laser Engraved with your logo, slogan and more. For an added personal touch, we also offer our Individual Naming service with our Aqualok Infuse Water Bottles. This will allow you to Screen Print or Laser Engrave a unique name, series number or message onto each bottle making it a perfect personalized gift for corporate events and parties.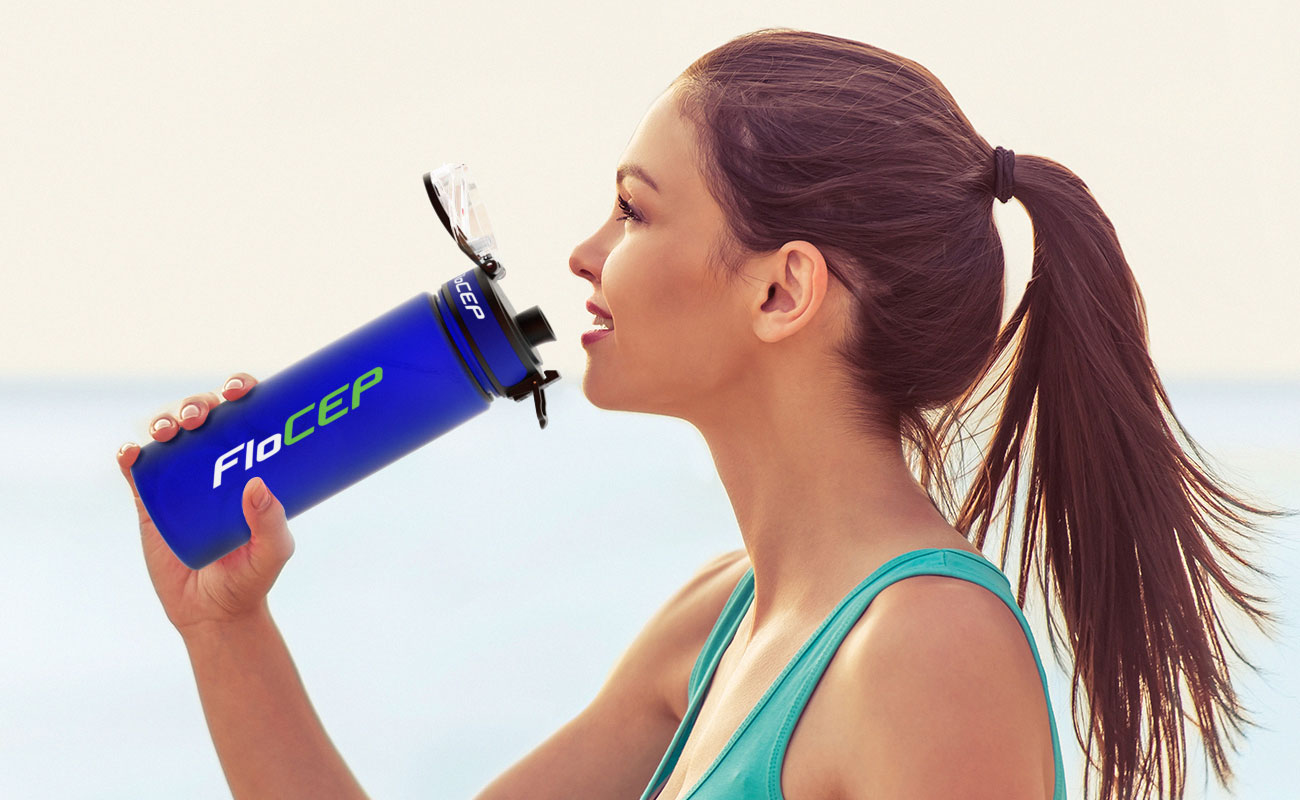 Perfect for Daily use
Just like our standard Aqualok model, the Aqualok Infuse is made from the durable Tritan™ plastic and also features a secure-lock lid to prevent any unwanted spillages. With a higher level of durability and a convenient carrying strap, the Aqualok Infuse is the perfect travel companion when you're on the go!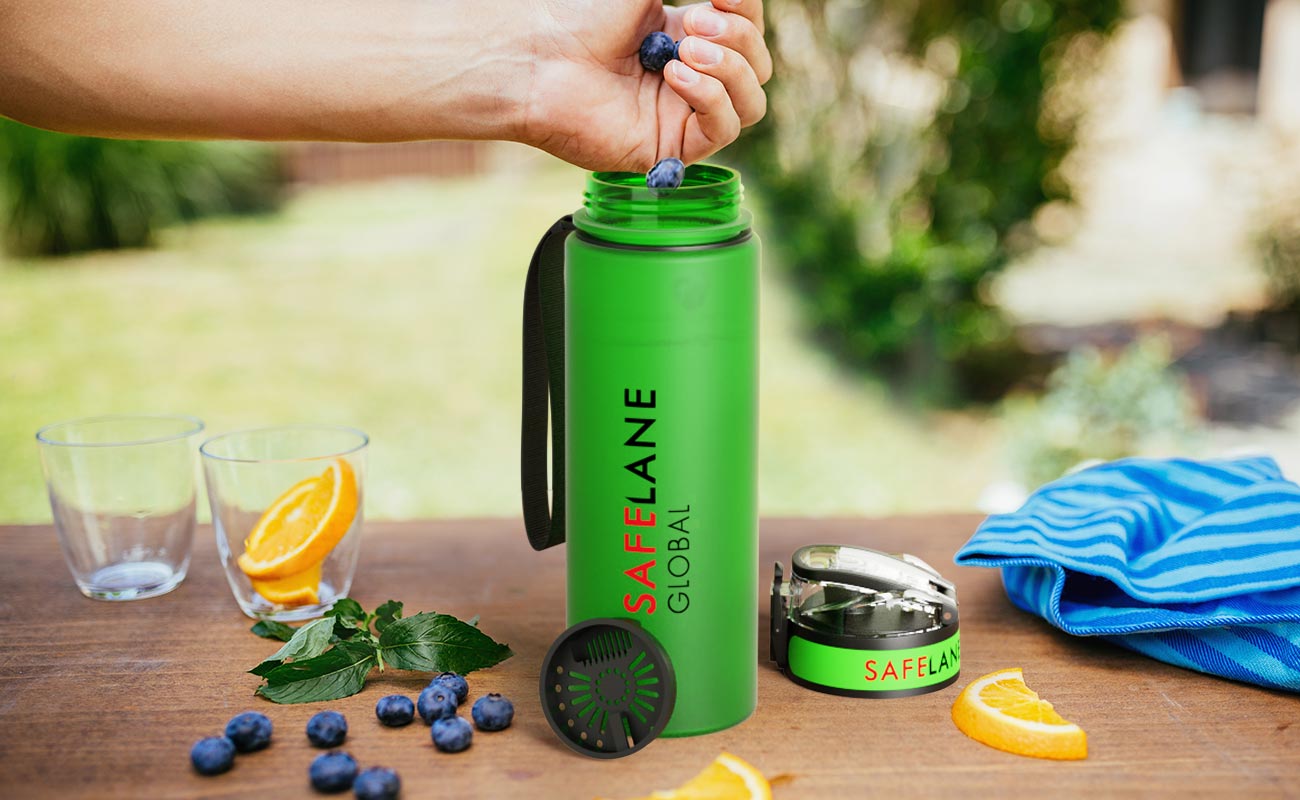 Are you ready for a quote?
Simply head to our
Aqualok Infuse Water Bottle page here
and complete our Quick Quote Form. One of our dedicated Account Managers will then be in touch regarding prices, samples, and branding options for your logo.

Author: Ben Gaut