Blog Which flash drive design should I choose?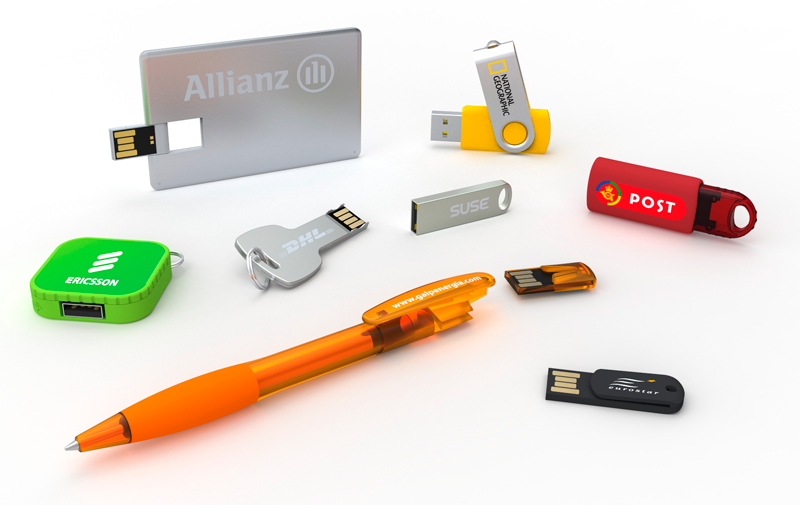 While each of our
customised USB flash drive
designs makes an excellent choice, the decision of which one you ultimately select can depend on your intended use for the product. For example, if you are considering using flash drives away as a promotional gift at a tradeshow, you may prefer to select a capacity that closely matches the size of your
preloaded
custom content. On the other hand, if you are sourcing a business gift you will likely be drawn to a larger capacity model to ensure that it will be retained for an extended period and frequently used.
Whatever use you have in mind for your customised promotional flash drives, there are a few basic factors to consider before making a decision:
Which designs best match your brand image and message?
What data would you like to have preloaded to maximise the impact of the product?
We understand that the uses for customised USB flash drives are varied and that for each project you may have a different set of preferences and requirements. That's why we constantly tailor our product range to ensure we have stunning designs that can be custom branded to meet your specific needs.
Our salespeople are ready to help you discover a USB flash drive that is perfect for your project – along with the
accessories
and services that will make sure your offering has 'that little extra'. All you need to do is complete our
short quote form
or
call us
. We will guide you through the order process and in just
6 working days
you could have taken delivery of your items and be ready to dazzle your clients, colleagues and competition!

Author: Monica Olsen