Blog Pantone® Colour Matching
One of the most frequently asked questions we get here at Flashbay is...
"How can you create a USB Flash Drive in the exact same colour as my brand guidelines?"
The answer:
"Via the beauty of the
Pantone Colour Matching system
."
Call us geeks, but the world of Pantone® Colour Matching is strangely interesting. The 'Colour Matching System' was created in the 1950s by a man called Lawrence Herbert who worked at M & J Advertising. It was designed to be a 'colour dictionary' for the printing industry. Lawrence bought-out the agency owners in 1960 and renamed it 'Pantone'. Take a look at the YouTube clip below of the Pantone® Headquarters in action (in English) – video made by the team at Quartz.
History lesson over, Pantone® is now used across the world by printers, designers and of course Branded USB Flash Drive manufacturers.
This system allows us to guarantee a 100% match with your brand colours. We can use the matching system across 65% of our range and there is usually no extra lead time added to your delivery for this service. As there is an amount of set-up work required the minimum order quantity for this service is 250 units and a small additional fee would apply.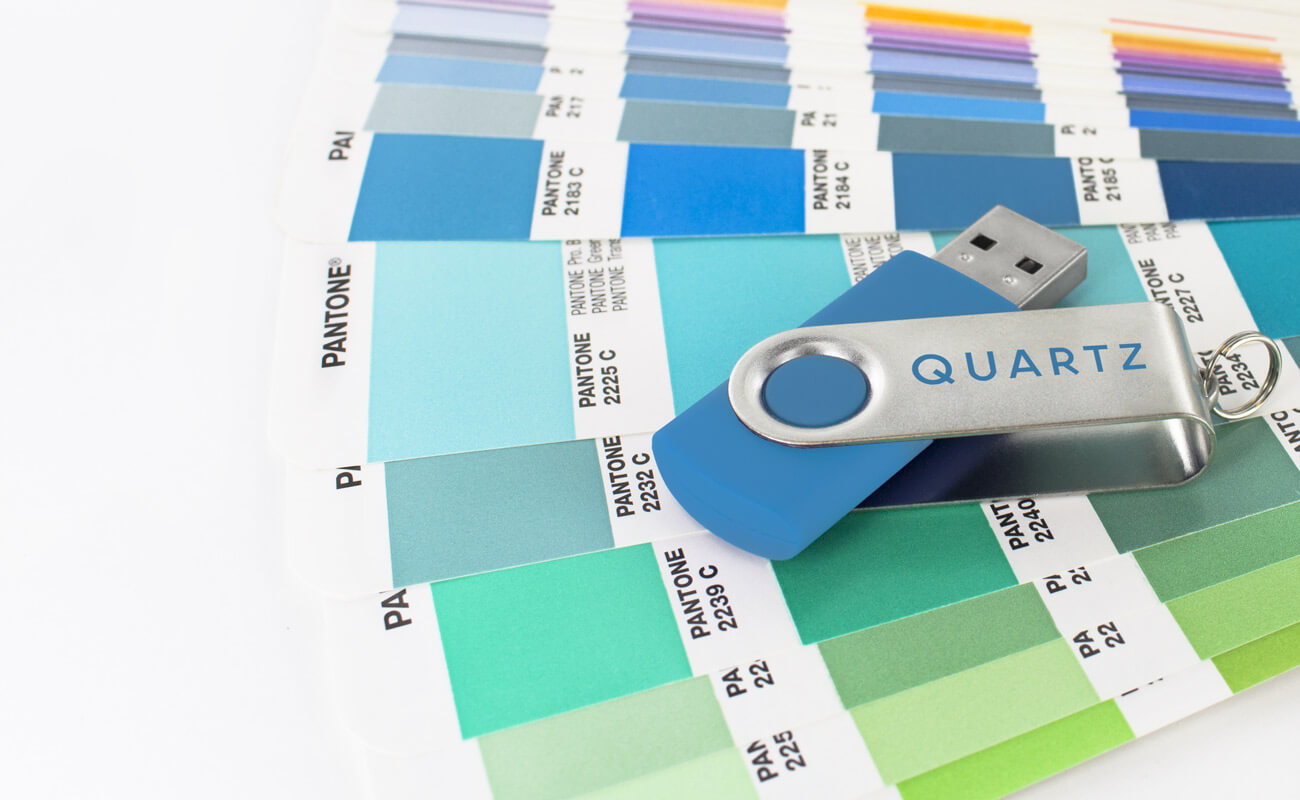 Ready to get Pantone Matched?
Fill out our
Quick Quote form
and one of our Account Managers will be in touch to discuss next steps.

Author: Sam Sanchez