Blog Marketing Ideas for Photographers - How to Get More Clients and Instantly Boost Your Business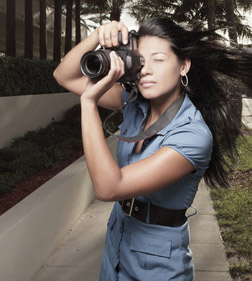 Are you a good photographer, but struggling to get clients and grow your business? Want some awesome marketing ideas to take your photography business to new heights?
Just like in any businesses, if you want to grow your business and get more clients, you need to market yourself better.
Luckily for you, you don't have to spend tons of money on advertisements or promotions to grow your photography business.
By using a combination of low cost, yet effective Internet marketing as well as traditional marketing methods, you can attract hordes of new clients and take your photography business to the next level.
Below is a list of photography marketing tips that can propel your photography business to another level. You don't necessary have to do all of them right away. Just pick and choose the ones that you can quickly start with. Once you build up the momentum, you can get more creative and try other methods.
Just make sure you keep a tab on the effectiveness of each method. And most of all, just have fun doing it!
Low Cost Yet Powerful Internet Marketing Methods to Boost Your Photography Business
The Internet provides provides you with plenty of tools and methods to build awareness for your business and attract new clients. Although there are lots of tools available, I will only list the most popular and most effective.
Get a professionally designed website for your business – There's no excuse for not getting a website. Having a website allows you to brand yourself, showcase your portfolio, tell your stories, and help people discover you. Follow these tips to create a money-making website:

Hire a professional designer to design and build a professional looking, search engine friendly, attractive website for you – It's worth it!
SEO your site – If you don't know how to do it, get a professional to do it for you. If done correctly, it helps people to find your site when they search for your service in your local area. Be sure to incorporate keywords related to your specialities in your website (i.e. "Seattle Wedding Photographer")
Have a compelling "About" page – The "About" page is an opportunity for you to connect with your audience by sharing your story and more details about your skills/background. This is very important!

Create a Facebook Page – Facebook has a large community of users. It seems like everyone, from your friends to your neighbors and pastor are on Facebook nowadays. Your prospects are on there too! So, it makes sense for you to establish your presence on Facebook. Begin by creating a facebook page. Then upload some of your best photos. You can create one folder for "wedding photos", one for "portrait photos" and one for "landscape photos". Next, ask all your clients, friends and family members to "like" your page. And then ask them to ask their friends to "like" your page. Once you have grown your number of fans to a decent size, you can start to engage and promote to them in many various ways. You should definitely share any recent photos that you have captured. Once in awhile, you could offer some kind of specials or promos. Additionally, you could use Facebook ads to target local people.
Set up your business profile on Google Places and Yelp - Yelp and Google places are where local people research and search for local businesses and services. It's absolutely critical that you have a presence on these 2 places! Make sure you have a complete profile filled out for your business and get clients to write reviews for you.
Don't Forget these Traditional, Yet Effective Marketing Methods
These traditional marketing methods stand the test of time because they are cost effective and they work. So, put on your marketing hats and just do it!
Volunteer your time to take pictures for non profit or charity organizations – By volunteering, you're helping a good cause and at the same time, you get free exposure. Just be willing to chat with strangers and bring plenty of business cards to pass out.
Give discount cards to your clients to pass out to their friends and family members. You may also want to have some kind of referral incentives for your clients.
Partner up with other local businesses and cross promote. You can help each other promote by passing out your partner's coupons to your clients and they do the same for you.
Post and leave your business cards at public places such as restaurants, libraries, bookstores, your local gym, etc.
Take photos of random people that you find interesting and offer to email them the photos free of charge. You can then ask them to check your website or facebook page out to see more examples of your works.
Deliver Photos to Clients in your branded USB Flash Drives
CDs and DVDs have been the main storage media photographers use to deliver photos to their clients. They're cost effective and work well for the most part.
However, if a CD or DVD gets a scratch, it is no longer functional. Furthermore, they have low loading speed.
A better alternative would be to use USB flash drives. They're more affordable now, durable, have incredible storage capacities, last a long time, and are very small in sizes.
Furthermore, you can brand them with your logo and website address. With all these compelling advantages, delivering photos to your clients using custom USB flash drives is a great way to delight your customers. In addition, you get great exposure as each time they share the photos in the USB flash drives with their friends, they will right away notice your brand.
Promoting your photography business with a USB Business Card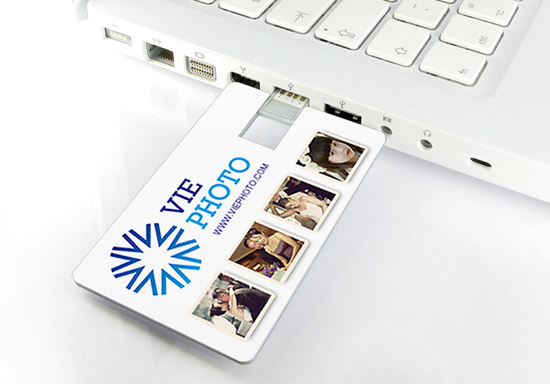 Popular models of USB flash drives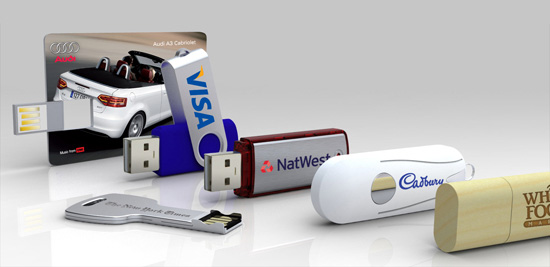 Please Share Your Photography Marketing Ideas
Do you have success with using other marketing ideas or strategies to grow your photography business? Please share by commenting below!