Blog Why can't I copy large files to my USB Flash Drive?
Problem
You've got an 8GB Flash Drive. It's completely empty and you want to copy a large file to it, let's say 5GB. However, you keep getting a message stating 'not enough free space', despite the fact there is plenty of 'free space' on the Flash Drive.
Why does this message appear?
Most USB Flash Drives are formatted with something called an 'FAT32 File System'. This system was created in 1995 and, for computer-protection reasons, imposes limitations on copying a file to your Flash Drive if it exceeds 4GB in size – this was a lot of data back in 1995!
However, there is something called the 'Extended File Allocation Table (ExFAT) created by Microsoft that forms part of our solution for Microsoft Windows users. Here at Flashbay we use ExFAT to format our 64GB models or Flash Drives that have individual files larger than 4GB
data preloaded onto them
. All of our other drives are formatted with the FAT32 system.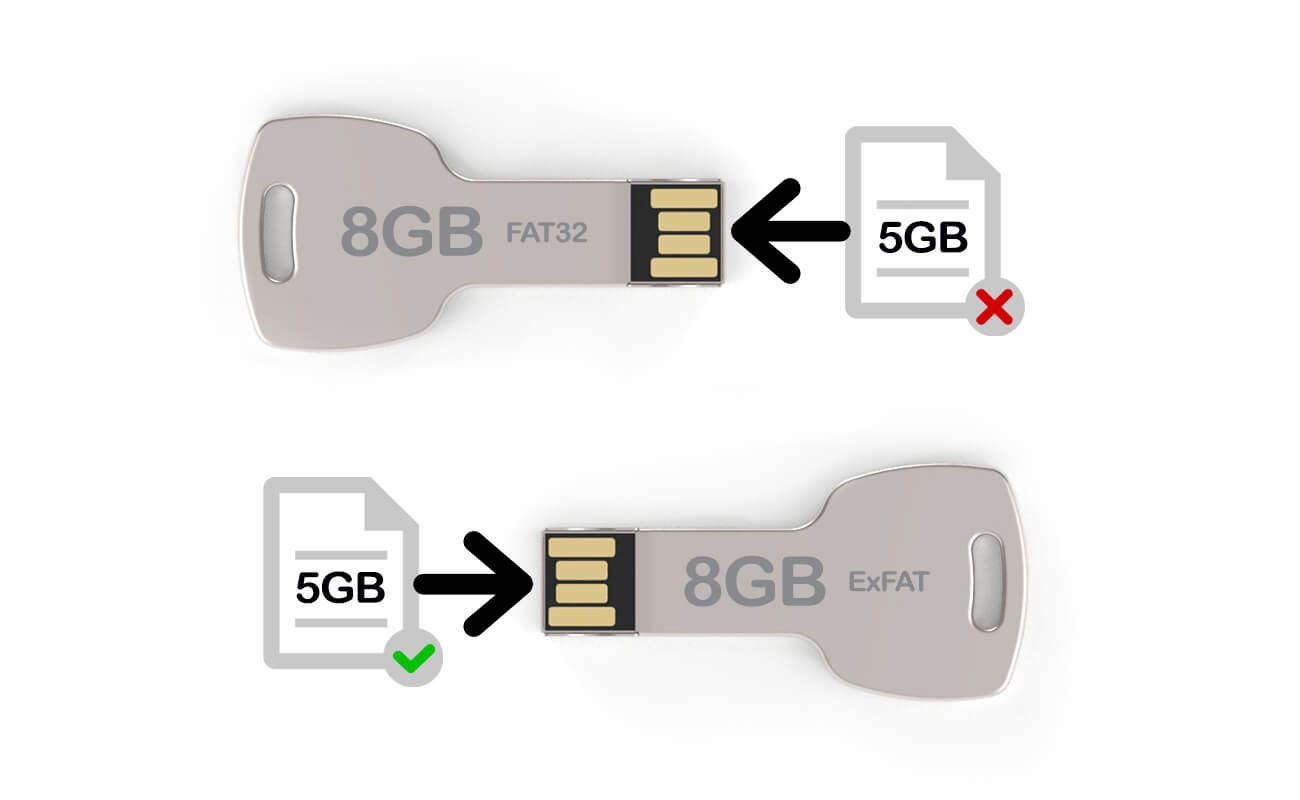 Solution
1)
Ensure that your USB Flash Drive is empty and you've saved your files somewhere safe on your PC or laptop
2)
Navigate to your 'Computer' folder and right click on your Flash Drive icon and select 'Format'
3)
You will now see a box with a 'Format' option. Select 'ExFAT' from the dropdown menu. There may also be an option for NTFS, this can also be used in some cases.
More information here
(in English).
4)
Click 'Start' and the switch from FAT32 to ExFAT will commence. This will take about 2 minutes.
That's it. Now you can copy files in excess of 4GB to your Flash Drive, if you have enough space on it of course!
Looking for some branded USB Flash Drives?
Just fill out our
Quick Quote form
and one of our Account Managers will be in touch as soon as possible.